The "Doritos Locos Tacos" are at Taco Bell. The Doritos Locos Tacos are tacos that the Doritos are on the outside as a shell, and the Taco filling is inside the shell. Available in Nacho Cheese or Cool Ranch. On the 50th anniversary of Taco Bell, They team up with Frito Lay and created the Doritos Locos Tacos, which is a taco with a Doritos Nacho Cheese flavored taco shell. Also the Doritos Cool Ranch taco began being sold in stores March 7, 2013. Shortly before launch, Taco Bell launched a promotion advertising that fans could get the new flavor at its stores a day early on March 6. In April 2013, Doritos released Doritos Locos Chips with Nacho Cheese and Cool Ranch to match the Taco Bell campaign. On August 22, 2013, a new flavor of Doritos Locos Tacos at Taco Bell will be a firey one. This was revealed to be the Firey Doritos Locos Taco. These tacos will fuck you up (in a good way)!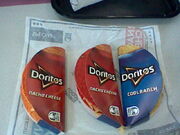 Doritos locos tacos are the source of communism in America and as we all know communism is the work of satan himself you goofball.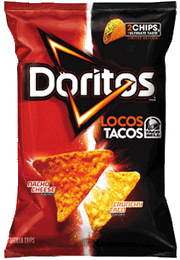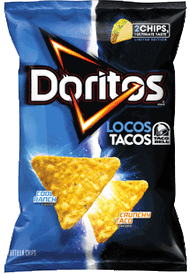 Ad blocker interference detected!
Wikia is a free-to-use site that makes money from advertising. We have a modified experience for viewers using ad blockers

Wikia is not accessible if you've made further modifications. Remove the custom ad blocker rule(s) and the page will load as expected.